Our very own local talent, Walter Gunn, Author and Alan Hollingsworth, Illustrator/Artist.
Call our store (314-771-7150) to order signed copies of the book ($9.99 plus tax) and for art work.  
We will begin accepting appointments for store browsing - stay tuned for announcements on how to schedule an appointment.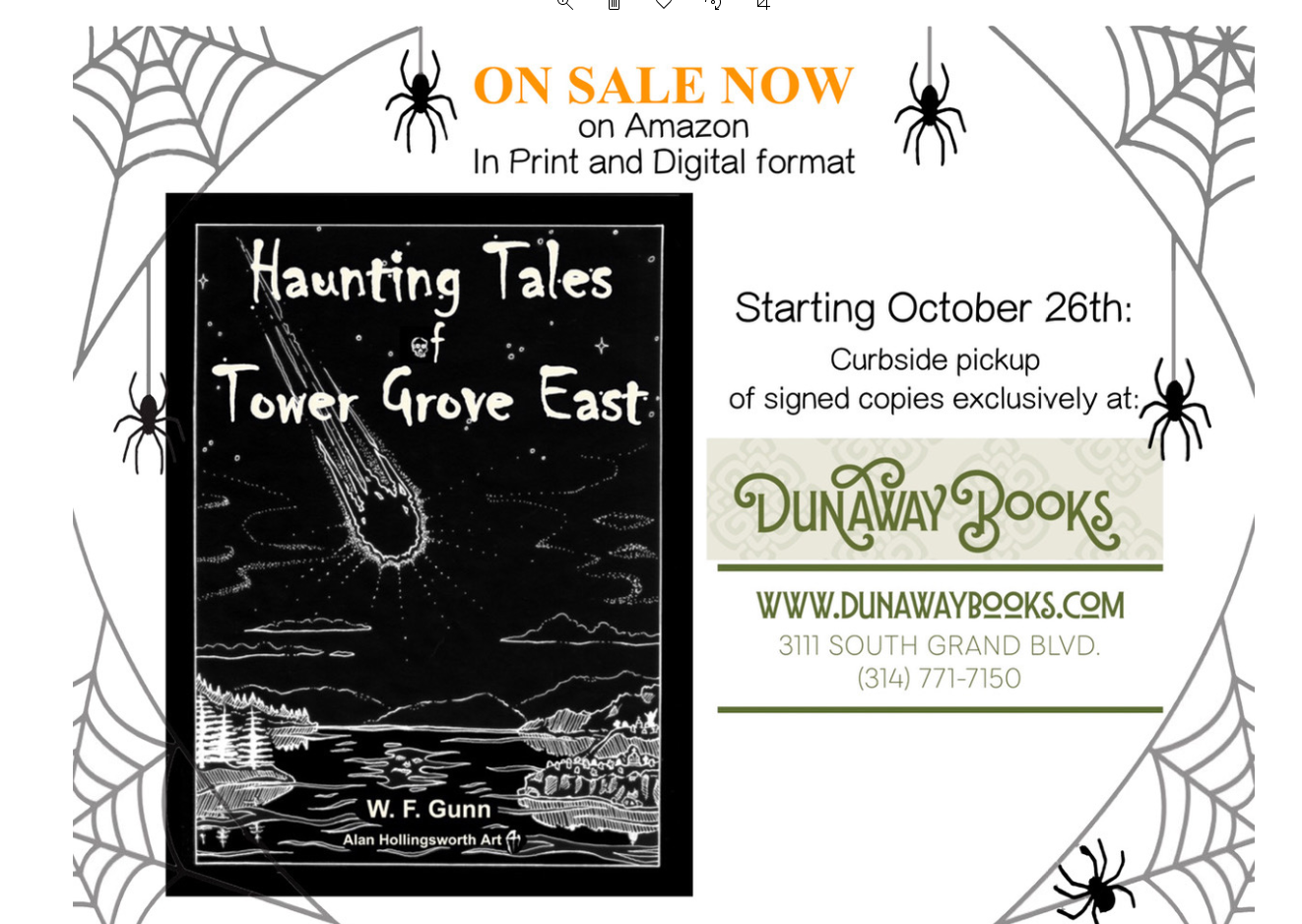 Dunaway Books: update on our operations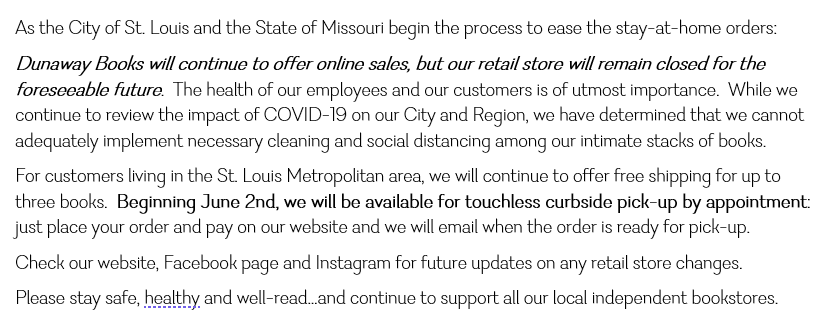 Dunaway Books is one of the premier independent bookstores in St. Louis.
An absolutely necessary "on-line" stop for all bibliophiles, located on the South Grand strip. Housed within a spacious former gallery, we carry an unparalleled selection of fine used, out-of-print, and rare volumes. Upon stepping into our store, you'll find aisle after aisle of scrupulously collected books treating a broad variety of subjects.
We keep new small-press titles by local authors at the front of our store. The mezzanine is home to our collection of modern first editions. Shelves of CDs and vinyls are at the foot of the stairs for our music lovers. In the basement you'll find a broad range of non-fiction works, as well as science fiction and mysteries. The piano on our main floor is available for our (skilled) customers to play. There is something here for everyone. Whether you have a few hours or just a few minutes to browse, Dunaway Books is designed to be an intellectually and creatively stimulating place for the scholar, the collector, and the good old-fashioned voracious reader.